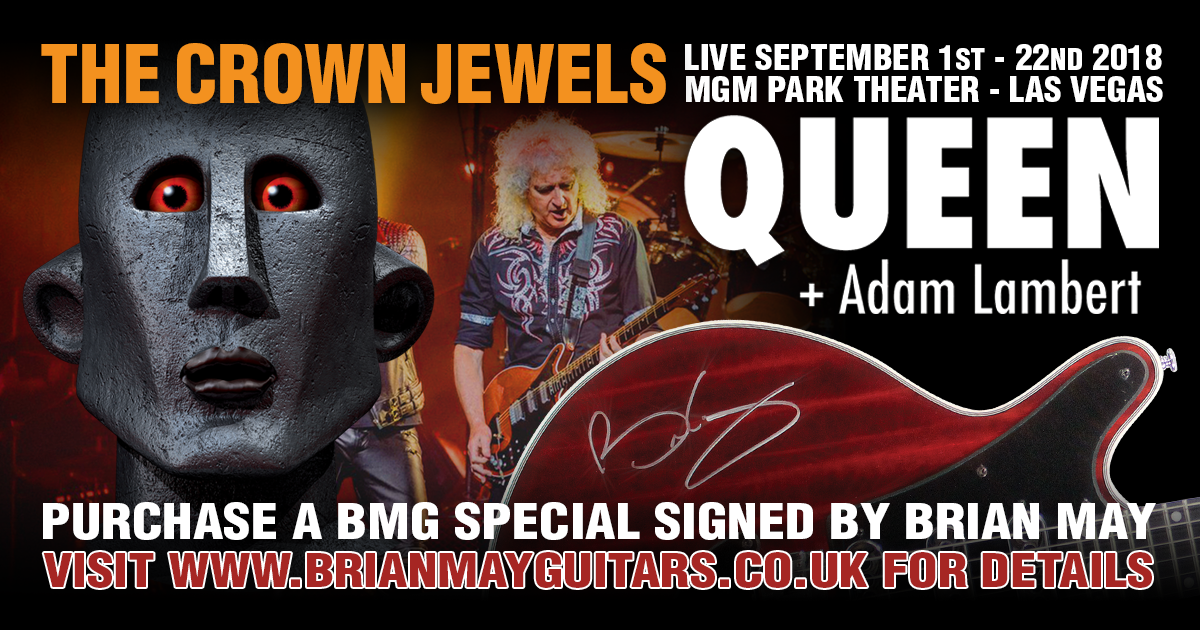 September 2018 sees QUEEN + ADAM LAMBERT take up residence in Sin City for 10 majestic greatest hit performances, dubbed "The Crown Jewels", at the MGM Park Theatre in fabulous Las Vegas, Nevada. To celebrate, Brian May Guitars and the good Doctor have teamed up to offer gig goers another unique opportunity to get their hands on their very own exclusive BMG collector's item.
Anybody with a ticket stub or purchase receipt for any of the 2018 Q+AL Las Vegas shows is eligible to register NOW to purchase an exclusive BMG SPECIAL GUITAR hand signed by Dr. May himself.
The BMG Special in ANTIQUE CHERRY finish - personally signed by Dr. May and complete with BMG padded gig bag - is available to ALL Queen + Adam Lambert 2018 CROWN JEWELS ticket holders to purchase at the regular discount price of £579.17 * (excluding UK VAT **) + £95 *** UPS shipping to customers in the USA ****.
* The BMG Special is also available with an optional fitted hard case (+ £124.16).
** VAT will apply to any orders shipped to the UK and within the European Union.
*** Shipping price excludes import/customs taxes. **** See HERE for delivery charges to ALL destinations.
How to register for your signed BMG Special guitar
Simply complete the form below with your name, location and email address.
Please ensure that you submit a scan or photograph of your ticket stub, e-ticket, receipt or other proof of purchase for any date on the 2018 Queen + Adam Lambert Crown Jewels residency (see full list of dates HERE).
After registration, we will send you details of how to complete your purchase on the BMG online store.​
The closing date for registrations is September 30th 2018. All purchases must also be completed by that date.
THIS PROMOTION IS NOW CLOSED
A HUGE THANK YOU TO ALL OF YOU WHO HAVE PRE-ORDERED A SIGNED GUITAR!
With high demand anticipated for this special offer, purchases will be treated on a strictly "first come - first served" basis and will be processed when stocks arrive and - most importantly - when Brian is available to autograph the guitars.
Your patience is very much appreciated... the wait will be worth it!
If you have any questions about pricing, specifications, availability, delivery and allocation of instruments, please refer to the BMG Special PRODUCT and SPECIFICATIONS pages, the CUSTOMER SUPPORT CENTRE or use our CONTACT FORM.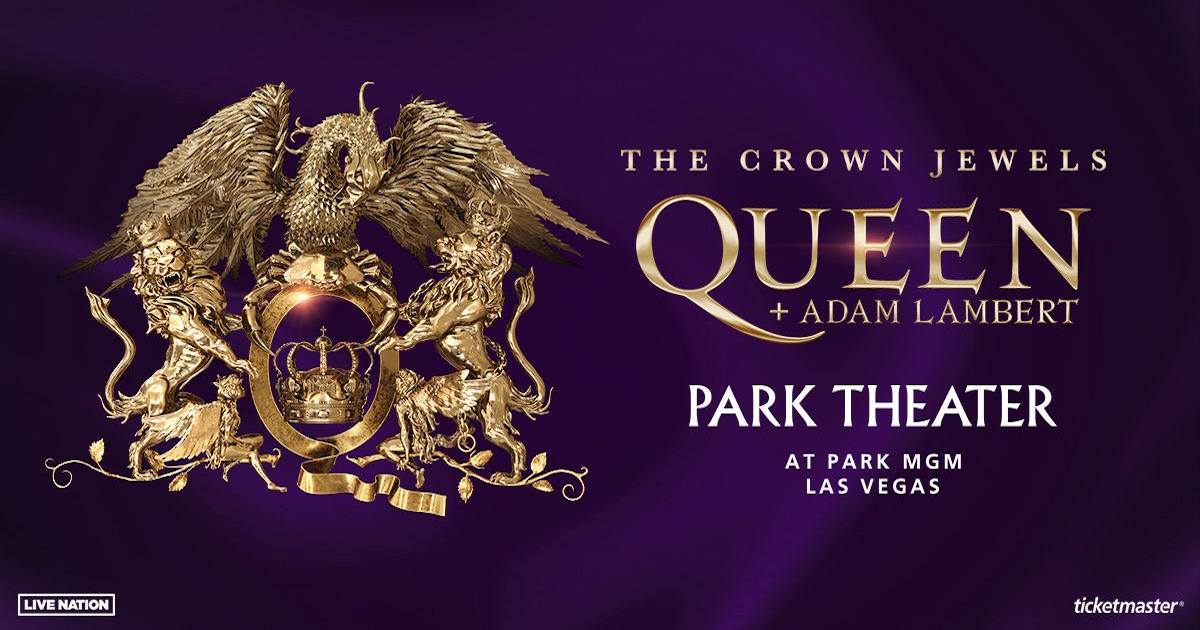 | | | | |
| --- | --- | --- | --- |
| SEPTEMBER 1st | Las Vegas, Nevada USA | Park Theater, Park MGM | Buy Tickets |
| SEPTEMBER 2nd | Las Vegas, Nevada USA | Park Theater, Park MGM | |
| SEPTEMBER 5th | Las Vegas, Nevada USA | Park Theater, Park MGM | |
| SEPTEMBER 7th | Las Vegas, Nevada USA | Park Theater, Park MGM | |
| SEPTEMBER 8th | Las Vegas, Nevada USA | Park Theater, Park MGM | |
| SEPTEMBER 14th | Las Vegas, Nevada USA | Park Theater, Park MGM | |
| SEPTEMBER 15th | Las Vegas, Nevada USA | Park Theater, Park MGM | Buy Tickets |
| SEPTEMBER 19th | Las Vegas, Nevada USA | Park Theater, Park MGM | |
| SEPTEMBER 21st | Las Vegas, Nevada USA | Park Theater, Park MGM | |
| SEPTEMBER 22nd | Las Vegas, Nevada USA | Park Theater, Park MGM | |
<< Full details of all upcoming live shows are available on the official QUEEN ONLINE website >>