BMG One Voice Signed Mini May Exclusive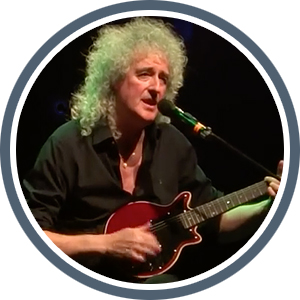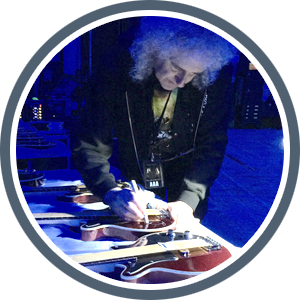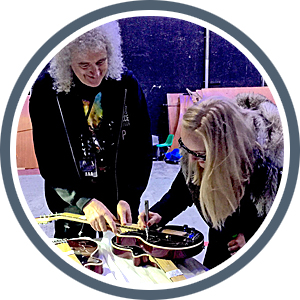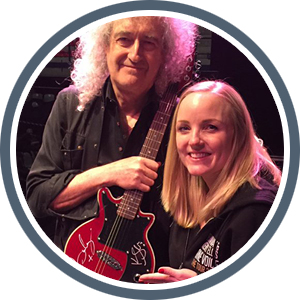 As a result of Brian May's use of the BMG Mini May on his recent European tour with Kerry Ellis, stocks of the new and improved version of the RS inspired travel guitar, described as a "sensation" by Brian himself, have now completely sold out.
Whilst we are obviously overjoyed that this diminutive instrument has proved to be such a big seller, the unprecedented demand means we will be unable to supply any more Mini Mays until May/June 2016.
Needless to say, we have already received numerous requests from disappointed fans and we are determined to give everyone who supported Kerry and Brian a chance to get their own autographed "One Voice" tour souvenir.
Whilst we await delivery of a new shipment, Brian May Guitars are inviting all "One Voice" ticket holders to register now for the opportunity to purchase an exclusive BMG Mini May, personally signed by Dr. May at the regular price of £195.00 (Price includes EU VAT, Padded BMG gig bag and FREE shipping within mainland Europe).

Register For The BMG "One Voice" Signed Mini May Exclusive
Simply complete the online form here with your name, location and email address.
Please ensure that you submit a scan or a photograph of your "One Voice" tour ticket stub, receipt or other proof of purchase.
As soon as the next shipment is available, we will contact you with full details of how to complete your purchase.
We are anticipating extremely high demand for this special offer, so please be advised that applications for the chance to purchase one of these exclusive signed instruments will be treated on a strictly "first come - first served" basis.
Update : May 2016
The BMG One Voice Exclusive Offer is now closed
Thank you very much for your interest - everyone who has registered to purchase a signed guitar will be notified as soon as possible about completing their order.