Babicz Steven Wilson Exclusive
25 February 2016 | Admin
The BMG team thought you might like to know about a brand new and very special instrument arriving imminently at our sister store, The Acoustic Centre...

The Acoustic Centre • London • England - the exclusive UK & European stockist of Babicz Guitars - is pleased to announce that the inaugural production run of the Babicz Steven Wilson Signature Model is now available to pre-order on a strictly "first come, first served" basis.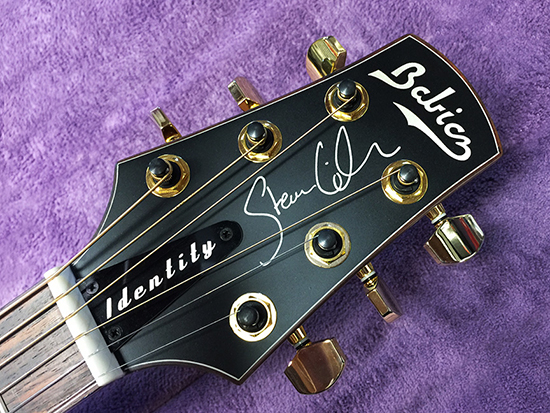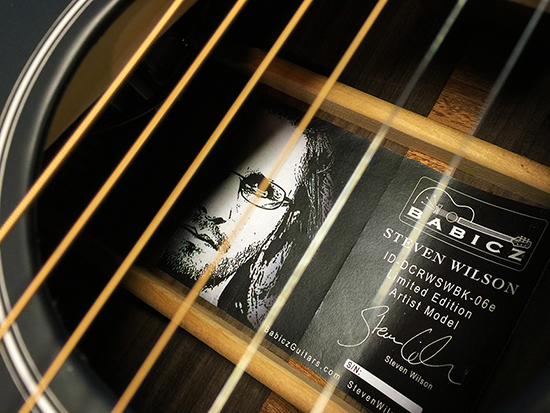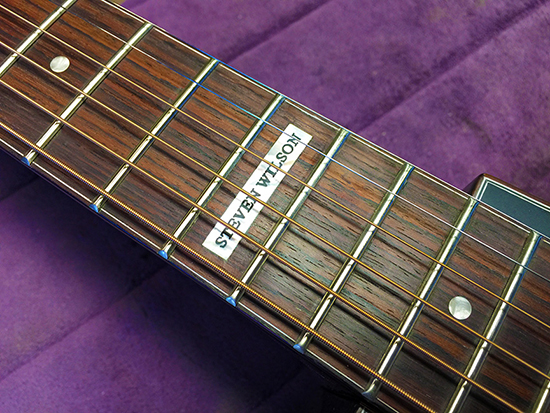 Steven Wilson - erstwhile Porcupine Tree frontman, hugely successful solo artist and all-round "king of prog rock"- has long been a loyal and enthusiastic supporter of Babicz guitars, with the revolutionary Identity Series Dreadnought famously being his main acoustic instrument for over a decade.
To celebrate, the boldly experimental British artist was invited by Jeff Babicz, one of the USA's most forward thinking guitar builders, to help create a brand new signature instrument.
Based on Steven's preferred cutaway design and engineered to his exacting standards, the result is a striking guitar that combines slick good looks with consummate construction, superior performance and unparalleled versatility, employing the full complement of cutting edge Babicz innovations to maximum effect.
This model is the very same instrument that Steven Wilson currently uses on the current marathon world tour in support of his wildly acclaimed 2015 solo album, the soulful and immersive masterpiece, "Hand. Cannot. Erase."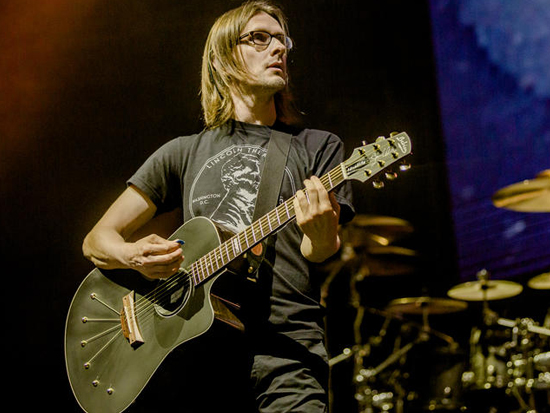 The Babicz Identity Series Steven Wilson Signature Model Features
• Solid Engelmann Spruce Soundboard
• Solid Rosewood Back & Sides
• Solid Rosewood 25.5" Scale Fingerboard
• Steven Wilson Black Face Signature Headstock
• Rounded Body Cutaway
• Babicz Continually Adjustable Neck
• Babicz Torque Reducing Split Bridge
• Babicz Lateral Compression Soundboard
• L.R. Baggs Stage Pro Anthem Dual Pickup/Preamp System
• Gold Auto-Trim Locking Tuners
• Black Satin Finish Top & Headstock
• Black Gloss Finish Body & Neck
• Black Satin Finish Top
• Black Satin Finish "Steven Wilson" Signature Headstock
• Engraved "Steven Wilson" 12th Fret Marker Inlay
• Exclusive "Steven Wilson" Portrait Soundhole Label
• Babicz Custom Arched Top, Hard Shell Case
Available For Pre-Order Now From The Acoustic Centre • London • England
These limited edition guitars will have a recommended retail price of £1,995 but - for a initial period only - are available to pre-order at the special introductory price of £1,595 (Price includes custom hard shell case and free shipping within the UK and mainland Europe).