BMG Signed Special Promotion
30 October 2017 | Admin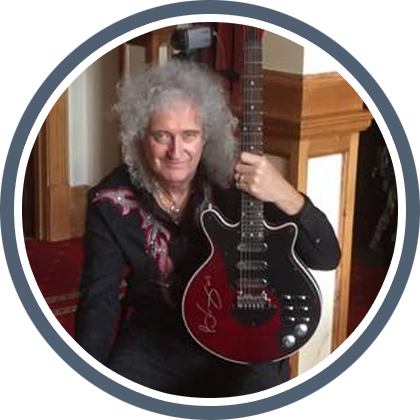 Once again Brian May is set to rock arena stages across Europe and the United Kingdom and, to celebrate, Brian May Guitars and the good Doctor have teamed up to offer gig goers a unique opportunity to get their hands on their very own exclusive BMG collector's item.
Anybody with a ticket stub or purchase receipt for any of the Queen + Adam Lambert shows this November and December is eligible to register NOW for the opportunity to purchase an exclusive BMG SPECIAL GUITAR hand signed by Dr. May himself!
The BMG Special personally signed by Brian May and complete with luxury BMG padded gig bag is available to ALL Queen + Adam Lambert 2017 European/UK Tour ticket holders to purchase at the regular discount price of £695.00 (inc. UK VAT and FREE UPS shipping to customers in the UK and Mainland Europe).
This promotion is now closed