The BMG Super... Revisited!
5 November 2018 | Admin
We are pleased to announce that production of the BMG SUPER - the flagship model of the Brian May Guitars range - has now resumed and we are looking forward to being able to offer a limited quantity of these superlative instruments for sale on a monthly basis.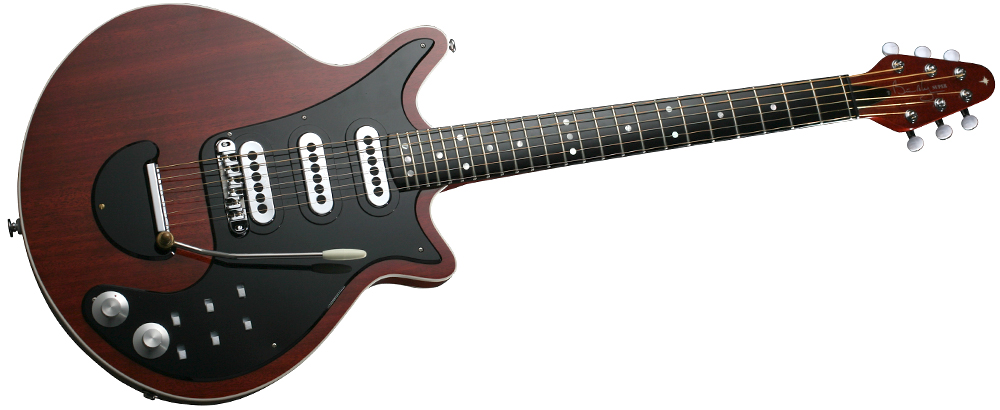 We are indebted to British electronics wizard Adrian Turner, who will now be personally crafting genuine Adeson-spec BMG "Super" brand pickups exclusively for this project. The BMG Super and Andrew Guyton's excellent custom instruments will therefore be the only commercially available guitars to feature Adrian's work.
Please note that, while we do plan to make these period-accurate units available as a standalone set at some point in the future, for the time being these pickups will only be available on the BMG Super.
Initial quantities of the new Super were made available at the beginning of November and sold out almost immediately, so we urge all customers who wish to purchase a BMG Super - including all those who had previously requested to receive an email notification - to submit their contact details now for the new official waiting list, from which instruments will be allocated on a strictly "first-come, first-served" basis.
This will be a fairer, ordered system that will eliminate the requirement to re-register, avoid the lottery of notification emails and guarantee that registered customers will be offered a Super to purchase in due course. As soon as a guitar becomes available, the BMG sales team will contact customers personally to complete their purchase, either by credit card or bank transfer.