Brian May & Avante Guitars
8 November 2015 | Admin
Keen eyed visitors to Brian May's official website may have noticed him pictured with a very unusual new acoustic instrument.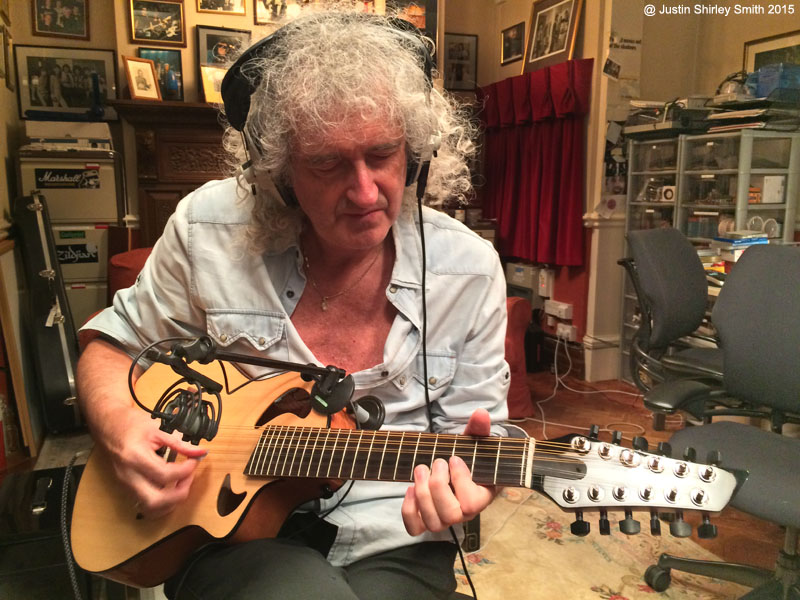 The guitar in question is the Avante Gryphon, designed by veteran American luthier Joe Veillette. A striking, travel sized, electro-acoustic 12-string, the Gryphon plays just like a regular guitar but is tuned to high D (equivalent to the 10th fret of a standard guitar) and delivers a lush, colourful, mandolin-like sound with a shimmering, naturally chorused top end character.
Describing the instrument as "a joy in itself", Brian has been using the Gryphon in the studio for a new project with Kerry Ellis.