Greg Fryer Super Q&A
23 September 2008 | Admin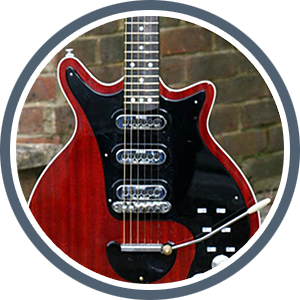 Brian May guitar enthusiasts Mark Reynolds and Mike Ryde recently grilled superstar luthier Greg Fryer at length about the new BMG Super and have shared the whole Q&A in a handy pdf download.
As they explain...
"The questionnaire attempts to garner further detail about the design, construction and thoughts behind the BMG Super Red Special replica.
Brian has recently used the Super at the Kharkov Freedom Square concert (Ukraine, 12th September 2008) on the Queen & Paul Rodgers tour. This questionnaire might explain some of the reasons as to why Brian has chosen to use this guitar on the current tour."
READ THE FULL INTERVIEW HERE.