Here's Franky!
18 June 2019 | Admin
Brian May Guitars are pleased to announce the launch of our new ART SERIES, a range of limited edition instruments featuring premium quality artwork and recreations of landmark Queen LP covers, with the immediate availability of the BMG FRANK SPECIAL
This exclusive guitar celebrates the 1977 masterpiece, "News Of The World" with a stunning original image of Frank, the child-like robot with murderous tendencies from the mega-selling album's famous gatefold sleeve, his piercing, blood-red eyes staring ominously from an all-black, Special style instrument, with matching black hardware.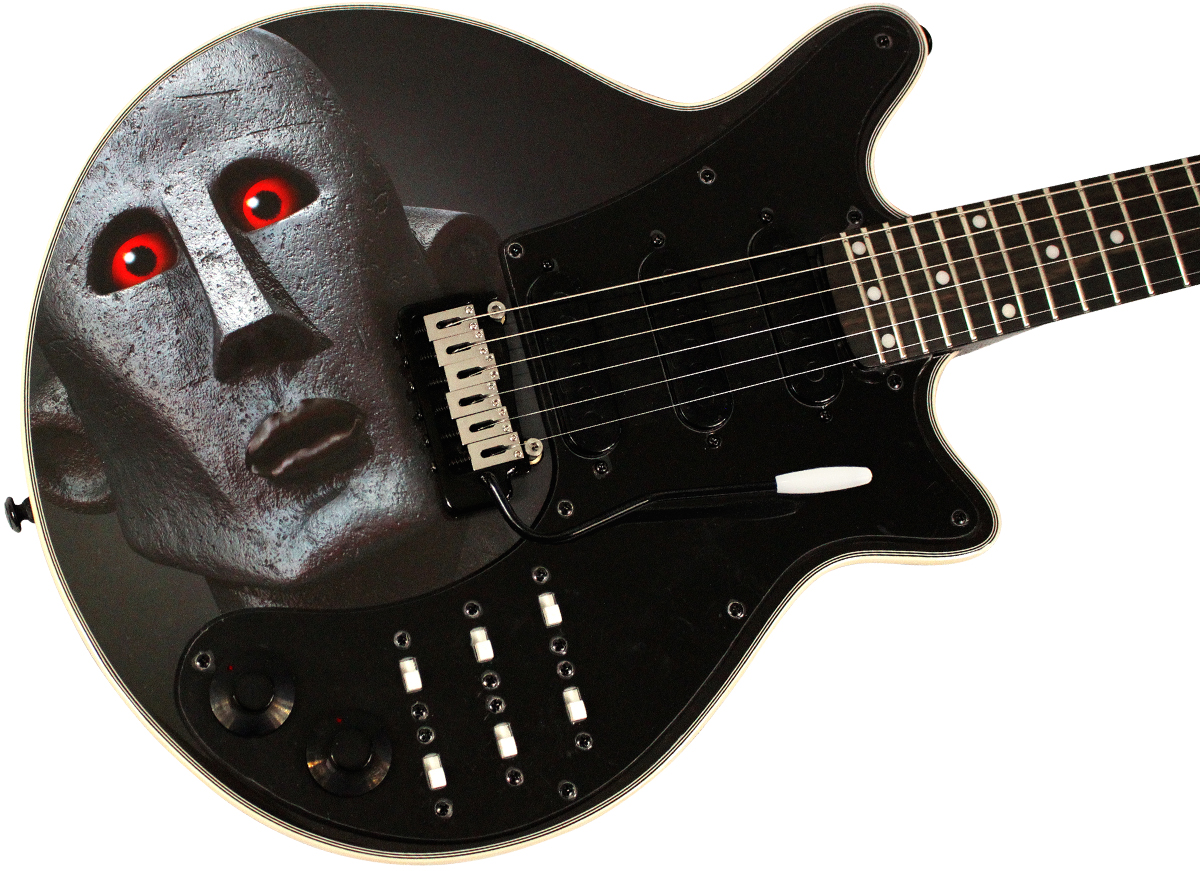 The striking design - taken from a rendering of the 3D animated model created for the Q+AL stage show and originally used for the 2017 Record Store Day 12" re-release of "We Are The Champions/We Will Rock You" - has been created by the Brian May Guitars art department exclusively for this project.