Interview with Michael Caswell
14 August 2007 | Admin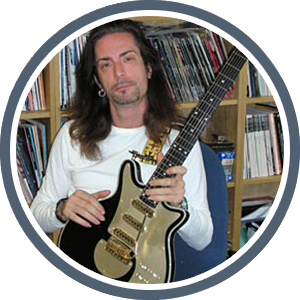 Brian May Guitars recently met with guitar ace, MICHAEL CASSWELL to talk candidly with him about his experience with the BMG Special.
Michael's credits as a musician, songwriter, singer and producer include Ronan Keating, Rose Royce, drum legend Cozy Powell, Dean Freidman, ex-Kajagoogoo singer Limahl, Rhino's Revenge Band and Brian May. His playing has been heard on countless TV Ads, jingles, theme tunes and soundtracks, including the cult 1985 William Friedkin crime drama "To Live And Die In LA".
Currently one of the principal guitarists in We Will Rock You, London, Michael very kindly took time out from his exhaustive schedule to offer some insight into how the BMG Special measures up in such a high pressure gig.
READ THE FULL INTERVIEW HERE.