New Model Updates
14 April 2007 | Admin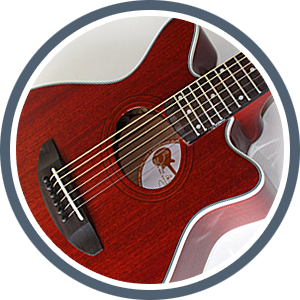 In the very near future, we are aiming to release a Brian May guitar that will bridge the gap between the BMG Special model and the Andrew Guyton & Greg Fryer replica models.
In response to demand from many guitarists, this guitar will be of a closer spec to the original Red Special, and therefore retailing somewhere between £1,500 - £2,500.
Be sure to wait for this high quality instrument - approved and developed by Brian, Greg Fryer, Andrew Guyton, Pete Malandrone and Barry Moorhouse and, of course, using the priceless 'Old Lady' as a blueprint.
The long awaited Brian May acoustic is still in development... various design amendments and manufacturing tweaks have delayed the availability of this instrument, for which we apologise, but hey, we just want to get it right!