We Will Rock You Special... Slight Return
10 August 2007 | Admin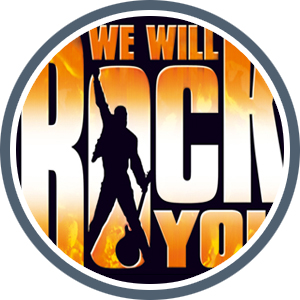 It is House Music policy to replace and update guitars in the smash hit musical on a regular basis. We have recently replaced another such guitar and so have the following unique instrument available...

Our latest ex-We Will Rock You guitar is, once again, an original Burns model Special (serial# BHM1777) and was Alan Darby's spare 'E' tuned axe. Featuring stock issue control knobs, the headstock bears the sticker 'Spare E Alan' and the back of the headstock reads 'AD33'.

It is signed by Brian May and Laurie Wisefield and is offered at the original retail price of £499, complete with BMG padded gig bag and is available on a strictly 'first come, first served' basis by calling House Music directly.
All ex-WWRY Instruments are now SOLD OUT