Norwegian Wood?
9 October 2008 | Admin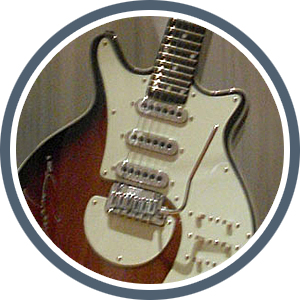 A letter of thanks from yet another satisfied BMG customer, who managed to snap up this beautiful sunburst Special, signed by Brian May.
Thank you for giving me the chance to buy this beautiful Brian May guitar.
A lot of my friends have already been able to admire it.
A heartfelt thank you also for the "accessories" you gave me"
Please find enclosed a couple of pictures showing how it's displayed
Arild Willersrud
Norway