Replica Volume & Tone Control Knobs Now Available
3 September 2009 | Admin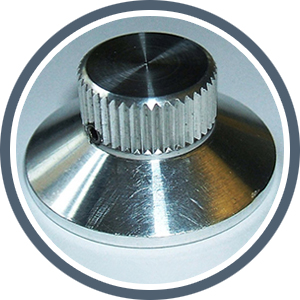 Just arrived in the expanding range of Brian May Guitars Accessories.
New lathe turned, billet stock, aluminum replica Volume/Tone control knobs are now available from the BMG store, priced at £19.95 a pair (incl. VAT).
Faithful to the specification used on Brian's original Red Special (and stock equipment on the BMG Super), these rugged, solid aluminium knobs feature 6mm centre holes and are designed to fit modern, metric sized potentiometer shafts.
With extended use they will take on a distinctive, aged ''gun metal gray'' patina.