Rhapsody Reaction
25 June 2009 | Admin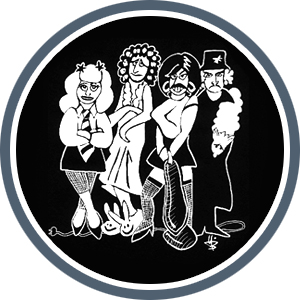 A review of the BMG Rhapsody Electro-Acoustic Guitar from a very happy customer...
Hi folks

after MONTHS of waiting I finally got my Antique Cherry Rhapsody Guitar yesterday, and I LOVE IT! The pick-up is great and is worth the price alone! Truly a guitar dream come true! Congratulations!
I like to thank you with this little sketch I did in honour of a Queen track that features some good acoustic strumming. I call it - "They Never Had It So Good!"
Cheers!
Hennes Bender