Shout Out to BMG from Pro Tools Expert
22 March 2016 | Admin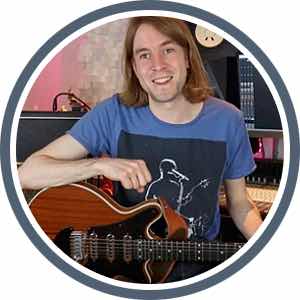 The latest podcast (#206) from the always informative and engaging team at PRO TOOLS EXPERT published today includes a great shout out to Brian May Guitars from resident guitar guru Dan Cooper.
The studio ace and BRIT school graduate has long been a Special fan, having previously owned a Burns model for 13 years, but, for his "find of the week", the recent purchase of a stunning new natural finish BMG model has "confirmed to me why I love this style of guitar".
Evidently Dan is a very happy man with his new acquisition...
"it's awesome... I have not put it down all week!"
Most importantly, he clearly believes exactly what we and so many reviewers and BMG players have also come to understand...
"It's a Strat-killer in the studio. it's got 13 different pickup selections, a better neck, a clever tremolo. A lot of clients that work with me, they love that guitar because it can do anything, very well. It's not like "oh, we'll sound like Brian May today"... we can make it sound like a Les Paul or a Telecaster... it's absolutely amazing, cheaper than a USA Strat, and - I think - built better".
LISTEN TO DAN'S "FIND OF THE WEEK" HERE.