The BMG Super... On Sale & On Tour
24 September 2008 | Admin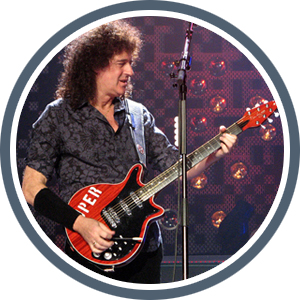 Production models of the BMG Super are now shipping.
After receiving the first ten prototypes earlier in the year, all of which were immediately snapped up, we have subsequently received the first ten production guitars - again all sold out!
With development overseen by master-luthier Greg Fryer and his team, we are totally blown away by the end result and the instrument is garnering some serious acclaim - check out the review in Guitarist magazine in the near future .
Deposits are now being taken on serial numbers 011 to 020, which will be available at the beginning of October.
In the meantime, don't miss out on seeing the current Queen/Paul Rodgers tour, where both Brian May and axeman, Jamie Moses will be using the Super to full effect.