The Official BMG Shirt Available to Pre-Order Now
29 March 2018 | Admin
We are very pleased to announce that we are now accepting pre-orders for a brand new official BMG shirt, designed by Brian May and celebrating decades of Brian May Guitars.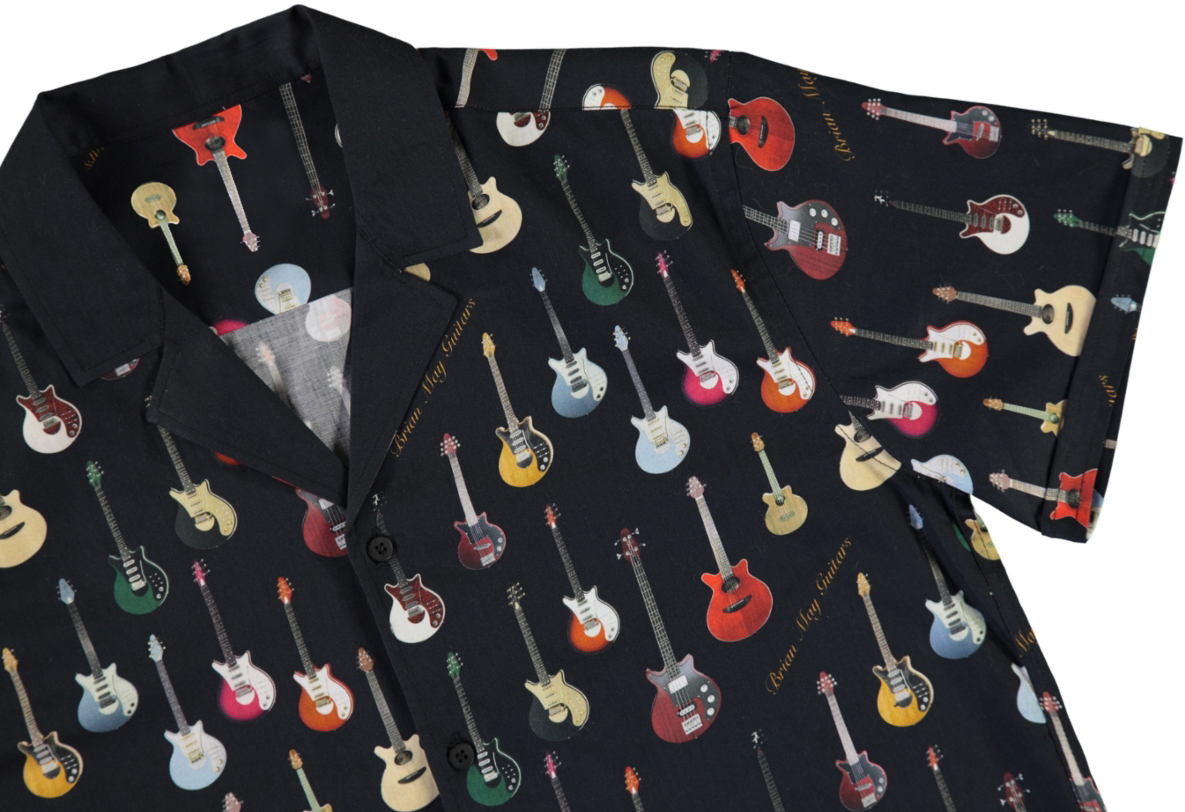 This striking garment highlights Brian's consummate artistic talents and salutes the entire range of Brian May Guitars with a bright, bold design prominently featuring the BMG Special's myriad Limited Edition colour finishes - because it doesn't have to be red to be special! - as well as the Mini May travel guitar, the BMG Bass, Rhapsody electro acoustic and tenor Ukelele models.
This unique shirt will be on general sale in May 2018, but from March 30th 2018 for ONE WEEK ONLY, you can order yours for the SPECIAL pre-launch price of just £39.50.