The Official BMG Waistcoat is Here!
24 January 2020 | Admin
We are very pleased to announce that we are accepting orders NOW for the official BMG "Hold Everything" Waistcoat, designed by Brian May himself.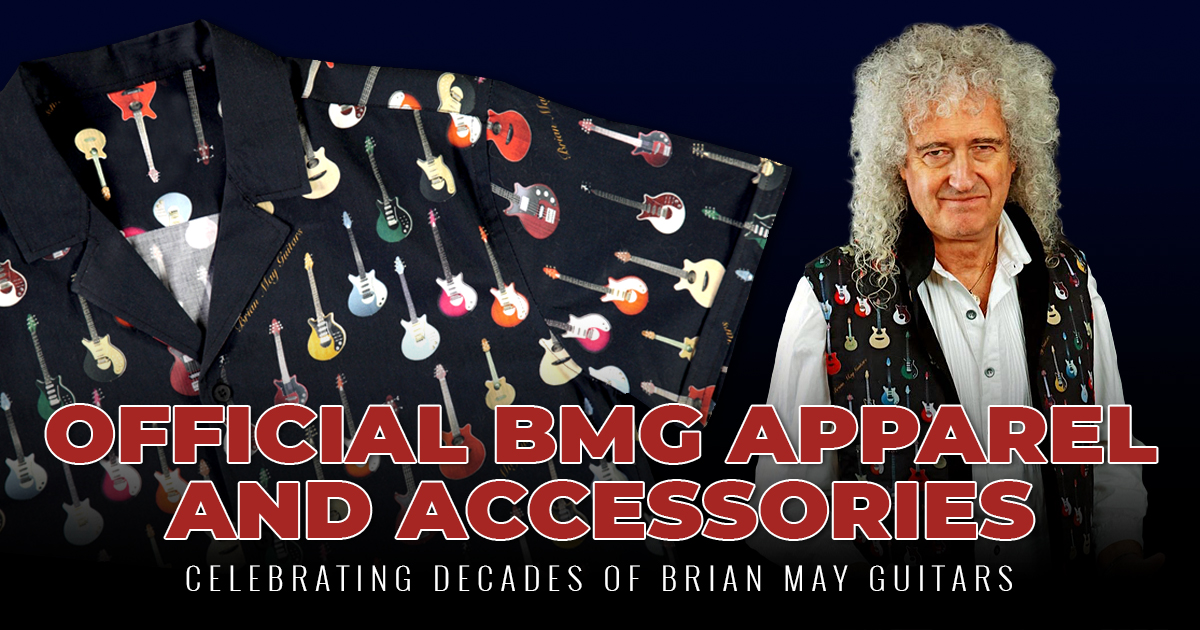 This multi-pocketed, open fronted garment has been the maestro's indispensable companion for many years, designed to hold his "entire life support system". Both stylish and functional, it sports a rugged 100% cotton build and renders man-bags and hand-bags redundant with a voluminous quartet of safe and secure, button-down pockets for phones, keys, wallets, cameras, sunglasses, pill-boxes, pens, make-up, lip balm, OWL stereo viewers... plus one extra special "Pick Pocket" dedicated for sixpence coins, naturally!
And it's totally reversible!!! Choose from stealth black, with pockets front and centre, or fly the Brian May Guitars flag proudly, with an exclusive bright and bold design featuring the united colours of BMG - because it doesn't have to be red to be special!