Today's Special... Meat Loaf
9 August 2007 | Admin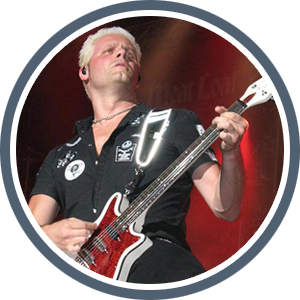 Superstar guitarist, Paul Crook - a true WWRY veteran after a 16 month stint in the hit musical's Las Vegas run, gives his personal appraisal of the BMG Special...
"It's the most versatile instrument I own... Fat, nasty, warm, clean - my BMG Special does it all!"
New Jersey born Paul - a former protégé of Bernie Marsden, song writing partner with Glenn Hughes and guitar tech and stand-in guitarist for Anthrax - has been a member of the mighty Meat Loaf's Neverland Express band since 2003. He is is currently on the road with his trusty white BM Special on an extensive global jaunt in support of the burly rocker's latest hit album "Bat Of Hell III - The Monster Is Loose".