Tristan Avakian Reviews The BMG Special
7 July 2007 | Admin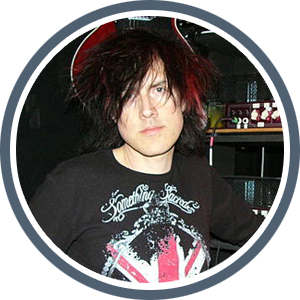 Having recorded with Lauryn Hill, Biohazard, Rob Thomas, Jim Carroll and Mariah Carey and with theatre credits including the original Broadway run of Billy Joel penned hit "Movin' Out" and the the cult smash "Hedwig & The Angry Inch" under his belt, Tristan Avakian is currently the principal guitarist for the Canadian production of We Will Rock You at Toronto's Canon Theatre.
Here's what he has to say about the BMG Special...
Brian and his dad made only one guitar and it's amazing how much they got absolutely right.
Somehow it combines the clarity of a Strat with the snarl of a Les Paul and the massive warmth, sustain and harmonic complexity of an ES-335... marvellous.
If it's Brian's tone you're after, The Special gets you 90% there. The rest is up to you.
It does way more than that, however... I own all three of the aforementioned guitars, and lately I just bring the BM to recording sessions. I can easily go from, say, a clean, plinky '60's spy-movie tone to balls-out arena rock in the blink of an eye, and all points between.
I can see the advert now - "You want it all? You've got it all!"
Any advice I can offer on using it properly? Turn it up!!!