Viva Las Vegas!
31 August 2018 | Admin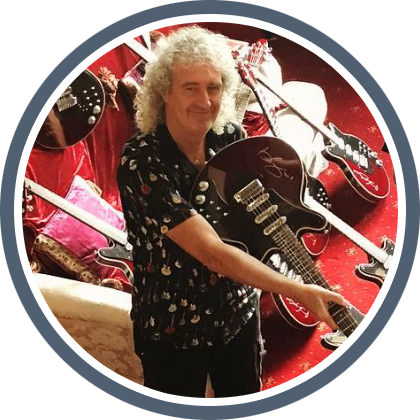 September 1st - 22nd sees QUEEN + ADAM LAMBERT take up residence in Sin City for "The Crown Jewels"... Ten majestic greatest hit performances at the MGM Park Theatre in fabulous Las Vegas, Nevada.
To celebrate, Brian May Guitars and the good Doctor have teamed up yet again to offer gig goers an opportunity to get their hands on their very own exclusive BMG collector's item.
Anybody with a ticket stub or purchase receipt for any of the 2018 Q+AL Las Vegas shows is eligible to register NOW to purchase an exclusive BMG SPECIAL GUITAR hand signed by Dr. May himself.
This promotion is now closed