We Will Rock You Special... The Final Curtain
4 June 2014 | Admin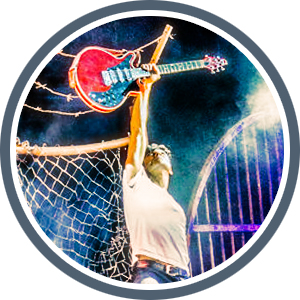 After a magnificent 12 years in the Dominion Theatre, the hugely successful London production of the Queen musical, We Will Rock You has come to a close.
Consequently, we have five BMG Special Guitars, modified and identified, that were used in the show.
These guitars are to be put through our workshop and will be made available at our standard discount price of £649 on a strictly 'first come - first served' basis.
Please contact House Music directly NOW for full purchase details of these exclusive collectors' items.
UPDATE : All ex-WWRY Instruments are now SOLD