The BMG Special LE Series
Over the years, Brian May Guitars has introduced a number of LIMITED EDITION runs of alternative finishes to our regular production model, some in response to requests from Brian himself, some inspired by pro players looking for something a little off the beaten path and some simply driven by a desire to see how far we can push the BM design concept and to prove that it doesn't have to be RED to be SPECIAL!
Each month we will be offering a different selection of colours, all featuring the same pro-grade specs as our classic Special design. Please CONTACT the BMG Sales team for information on finishes and availability.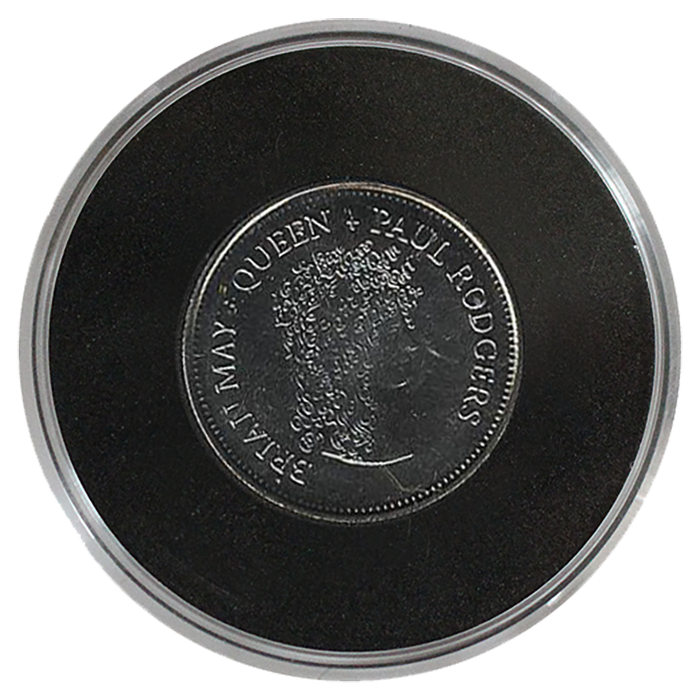 MAY
SPECIAL
OFFER
BUY A BRIAN MAY GUITARS SPECIAL MODEL DURING MAY 2018 + RECEIVE A UNIQUE BM COLLECTOR'S ITEM FREE OF CHARGE!
Every BMG Special purchased this month will be accompanied by an Official 2005 Brian May Sixpence produced by the British Pobjoy Mint to commemorate the Queen + Paul Rodgers World Concert Tour. This exclusive, limited edition coin comes complete in a perspex display case.
Special offer coin is NOT available for purchase separately. Offer applies strictly while stocks last.
The BMG Special LE • Baby BlueFrom: £725.00 (1)

The BMG Special LE • Metal MayFrom: £725.00 (1)

The BMG Special LE • Windermere BlueFrom: £725.00 (1)

The BMG Special LE • Violet DreamFrom: £725.00

The BMG Special • Antique Cherry • Left HandedFrom: £725.00

| | | |
| --- | --- | --- |
| | | Currently SOLD OUT |

(1)

The BMG Special LE • WhiteFrom: £725.00

| | | |
| --- | --- | --- |
| | | Currently SOLD OUT |

(3)

The BMG Special LE • 3 Tone SunburstFrom: £725.00

| | | |
| --- | --- | --- |
| | | Currently SOLD OUT |

(3)

The BMG Special LE • NaturalFrom: £725.00

| | | |
| --- | --- | --- |
| | | Currently SOLD OUT |

(2)

The BMG Special LE • Emerald GreenFrom: £725.00

| | | |
| --- | --- | --- |
| | | Currently SOLD OUT |

(2)

The BMG Special LE • Black 'N' GoldFrom: £725.00

| | | |
| --- | --- | --- |
| | | Currently SOLD OUT |

(4)

The BMG Special LE • Honey SunburstFrom: £725.00

| | | |
| --- | --- | --- |
| | | Currently SOLD OUT |

(1)

The BMG Special LE • Silver SparkleFrom: £725.00

| | | |
| --- | --- | --- |
| | | Currently SOLD OUT |