BMG Press & Media Centre
Press Reviews
A selection of outstanding appraisals of BMG instruments from the international music industry press, ready to download in PDF format.
Guitar Interactive • March 2016
BMG Special • Super • Rhapsody

Guitar & Bass • August 2014
BMG Bass Review

Guitar Techniques • August 2013
BMG Special Review
Guitar Interactive • December 2012
BMG Special Review

Guitarist • September 2012
BMG Bass Review

Guitarist • February 2009
BMG Super Review

<< See all print / online music industry press reviews for the Brian May Guitars range HERE
Logos & Branding
BMG brand logos for web and print. Other file formats and resolutions available.
Brian May Guitars Logo #1
PNG • 3200px x 1460px • 428KB

Brian May Guitars Logo #2
PNG • 3100px x 1400px • 220KB

Brian May Guitars Logo #3
PNG • 3450px x 1500px • 348KB

<< For more product images / advertising support please contact the BMG Marketing Team HERE
UPC Codes for Re-Sellers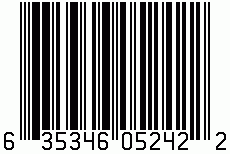 << A set of UPC-A barcodes for the full Brian May Guitars range (.PNG format)