Press Reviews
Exclusive Brian May Tribute Issue
Jamie Humphries • Guitar Interactive Magazine • March 2016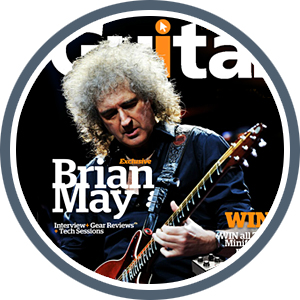 "Choosing a Brian May Special or, even better, a Super, will set
you apart from the crowd... you will get a fabulous guitar in
either case and one that will go places other guitar
simply cannot venture into"
Issue 40 of Guitar Interactive sees master guitarist and We Will Rock You veteran, Jamie Humphries take control of the always excellent free online magazine for a massive tribute to Brian May.
Alongside a pair of brand new interviews with both Brian May and his long serving tech Pete Malandrone (available exclusively in the magazine's online edition), Jamie presents a trio of extensive video reviews of the BMG Super, the BMG Special and the BMG Rhapsody electro acoustic guitar.
The bumper edition also includes appraisals of Nigel Knight's Deacy amp replica, the Vox Custom AC30C2 and the full range of Greg Fryer/Knight Audio and KAT treble boosters.
BM aficionados should head to the GI website to check out Jamie's web-exclusive "Tone On A Budget" video in which the BMG Special is just one element in an eminently affordable hardware solution to the age-old conundrum of how to get the Brian May sound without blowing the bank.
<< Experience the full digital edition of Guitar Interactive #40

<< Read our handy, portable compilation of the issue's BM related features
The BMG Special Video Review
Dan Cooper • Pro Tools Expert • March 2016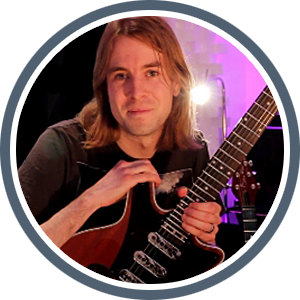 "It's a really versatile instrument... As you can tell, I love it"
Dan Cooper - BRIT school graduate, multi instrumentalist, studio wizard and long term BMG aficionado - does an excellent job of showcasing the wonders of the BMG Special during his engaging and energetic video review for Pro Tools Expert.
During a PTE podcast in February, 2016 Dan declared the Special a "Strat Killer" and, in this up-close and personal whirlwind tour, he explains why. Detailing the instrument's most unique features, deftly explaining the mysteries of the switching system and tremolo assembly, he ably demonstrates why it makes such a superbly versatile - and affordable - addition to his studio arsenal.
An independent community for Pro Tools users in both music recording and post production, Pro Tools Expert is run by a dedicated team of industry professionals and provides news, software and hardware support, expert tips and tricks and a vast online resource of free video tutorials and reviews.
The BMG Bass
Gareth Morgan • Guitar & Bass Magazine • August 2014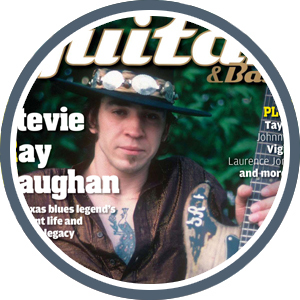 Even if the inescapable Queen association doesn't appeal
to you, the Brian May Bass is still a refreshing
'60s-inspired instrument"
Gareth Morgan, one of the UK's foremost 4-string experts, finds that there is plenty of fun to be had with the BMG Bass in his glowing appraisal of the instrument for the August 2014 issue of G&B.
Gareth rates highly the playability of this medium scale beauty and, construction-wise, gives particular credit to the "expertly applied" Antique Cherry finish and "comfortable and highly playable" matching neck.
Sonically, he finds even more to be excited about... "The basic sound - both pickups on, with the tone knob at full - is excellent: nice and fat with growling lows and an overall feeling of controlled aggression".
In his summary, we think Gareth is right on the money when he declares the BMG Bass "an unusual and fine-looking beast with a heap of '60s flavour which harks back to wilder times".
Better still, he found it "highly playable and great fun to whizz around on"... isn't that what bass playing should always be about!?
The BMG Special
Jason Sidwell • Guitar Techniques • August 2013
"Great price, build quality, and an obvious visual appeal tick
the important boxes... an outstanding recording guitar when
you've run out of options on your usual guitar collection"
Guitar Techniques regular, Jason Sidwell, gives an informed thumbs up for the BMG Special, an instrument that he has become somewhat intimate with through his work with the UK touring production of We Will Rock You.
From this extended, real world road test, Jason praises the workmanship on display - "joints, frets and paintwork are pretty much faultless" - as well as the Special's unique sound and versatile nature, concluding that "it's easy to justify how special this Red Special really is".
<< See the full review on the MUSIC RADAR website

<< Read the full review
The BMG Special
Michael Casswell • Guitar Interactive Magazine • December 2012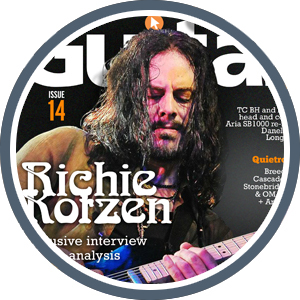 "They really are very good, excellent value for money and
offer great versatility for a beginner, a Brian fan or a pro"
Michael Casswell is certainly no stranger to the BMG Special, having used his handpicked Black 'N' Gold MK. II model extensively in the pit band for WWRY London and for the Queen/Brian May dedicated instructional DVD's he has presented for LickLibrary. So it's entirely fitting that he was tasked with reviewing the new 2012 iteration of the instrument for the issue #14 of online magazine, Guitar Interactive.
Needless to say, Mike is impressed with the upgrades evident in the MK III models... "They're getting better and better" he says, enthusing over the enhanced resonance, the quality and comfort of its neck, the performance of the newly appointed Wilkinson tremolo and the "organic" vintage sound of the new BM brand Tri-Sonic style pickups.
In an accompanying video, Michael demonstrates exactly why the Special stands on its own merits as a superb studio and live instrument with a unique personality and considerable versatility.
<< Experience the full online interactive edition of Guitar Interactive #14

<< Read on the GI website, complete with Michael's comprehensive video review
The BMG Bass
Roger Newell • Guitarist Magazine • September 2012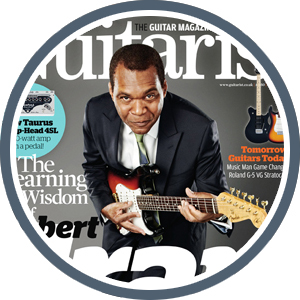 "Delightful to play, with its own character and sounds –
Whilst Roger Newell admits that he initially found the concept of a Brian May style bass "a somewhat curious design choice", the Guitarist Magazine veteran and bass guru certainly seems to have warmed to the idea, discovering that the BMG Bass is "well styled", "nicely built" and delivers an "unexpected variety of solid sounds".
In this 4 Star Review, Roger concludes that "If you want something off the beaten track, the Brian May Bass has a great deal to offer".
<< Read the on-line version on Guitarist Magazine's MUSIC RADAR website
The BMG Special
MNJ • dv247 Magazine • March 2012
"Whether you're a Brian May fan or not, the Special is a
stonking little guitar with some highly individual sounds
and a surprisingly addictive short scale"
The online music journal of the Romford-based music superstore, dv247 takes the BMG Special MK.III on a test drive and comes away suitably impressed with its consummate playability and the unique choice of sounds on offer.
Special mention goes to the newly appointed Wilkinson tremolo system which "operates impressively smoothly and returns to pitch without any tuning problems".
The BMG Rhapsody
MNJ • dv247 Magazine • October 2011
"It plays like a professional instrument and has all the
on-board electronics to complement the fact"
The enigmatically named MNJ - writing for the independent UK retailer dv247 - reviews BMG's "other" guitar, finding the Red-Special flavoured BMG Rhapsody electro-acoustic "small, light and comfortable to play" with a nicely balanced acoustic response.
Plugged-in, courtesy of the excellent on-board B-Band electronics, he discovers the Rhapsody's true calling, as it delivers a rich, versatile sound that "wouldn't be out of place on a professional stage".
The BMG Super
Simon Bradley • Guitarist Magazine • February 2009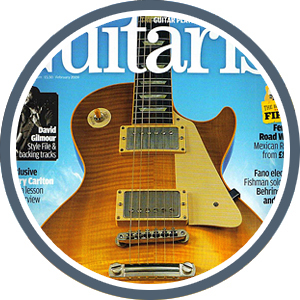 "The dream of all Brian May fans has finally been realised.
The Super is as genuine a recreation of the Red Special as is
realistic for what is a pretty good price"
The UK's "Guitar Player's Bible" delivered their own verdict on the internationally acclaimed BMG Super in their February '09 issue with a glowing 4.5 Star review by Simon Bradley, a man who knows more than a thing or two about the Red Special.
Simon lavishes abundant praise on the Super's finish and overall build quality, its "truly wonderful to play" neck design and, of course, for the painstaking attention to detail that has brought this instrument "closer in vibe, tone and feel to the original Red Special than any other hitherto realistically available copy".
Kudos to Simon for also making the point that this isn't just an instrument for Brian May aficionados. The Super has also been designed to be a staggeringly versatile instrument and worthy of any guitarist's attention for achieving the neat trick of being "the true halfway house between the tonal wonders and traditional uses of a Fender Strat and Gibson Les Paul".
<< Read the on-line version on Guitarist Magazine's MUSIC RADAR website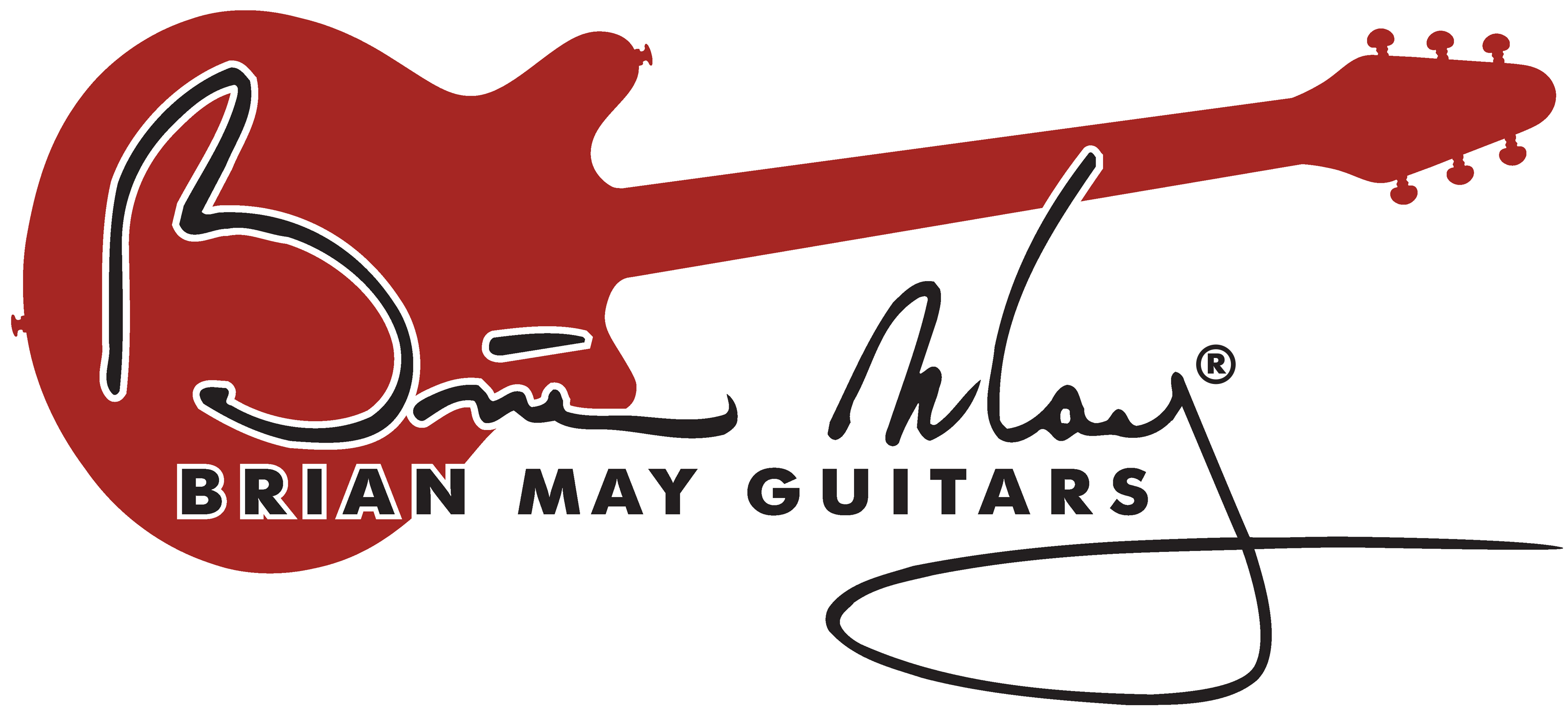 Exclusive Interview With Michael Casswell
Phil Murray • Brian May Guitars • August 2007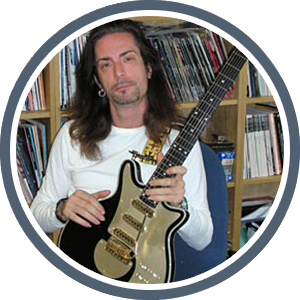 "I can't think of anything on the market that is this good
quality for this sort of price... I've had the pleasure of playing
Brian's original Red Special and these capture everything
that is right about that iconic one-off"
Queen enthusiast, Phil Murray - MD of Fingerprint Digital Media and designer of the first iteration of the Brian May Guitars website - met up recently with the highly acclaimed guitarist, Michael Casswell, currently playing in We Will Rock You, London, for an interview about his Brian May Guitar.
Mike was kind enough to take some time out from his busy schedule to offer some great insights into how he enjoys playing the BMG Special.
The BMG Special MK. II
Simon Bradley • Guitarist Magazine • September 2007
"The sheer wealth of tones presented by the three pickups and
innovative switching system impresses... for everything, from
honky country to all-out metal, the Special will rock you"
Although he finds the fingerboard "super smooth" with a neck that "plays wonderfully", it is the abundant wealth of tonal possibilities that Simon Bradley rates highest amongst the newly upgraded BMG Special's attributes...
"There's no obligation to play Queen-style music as there's so much more you can do with this guitar".